March 2, 2018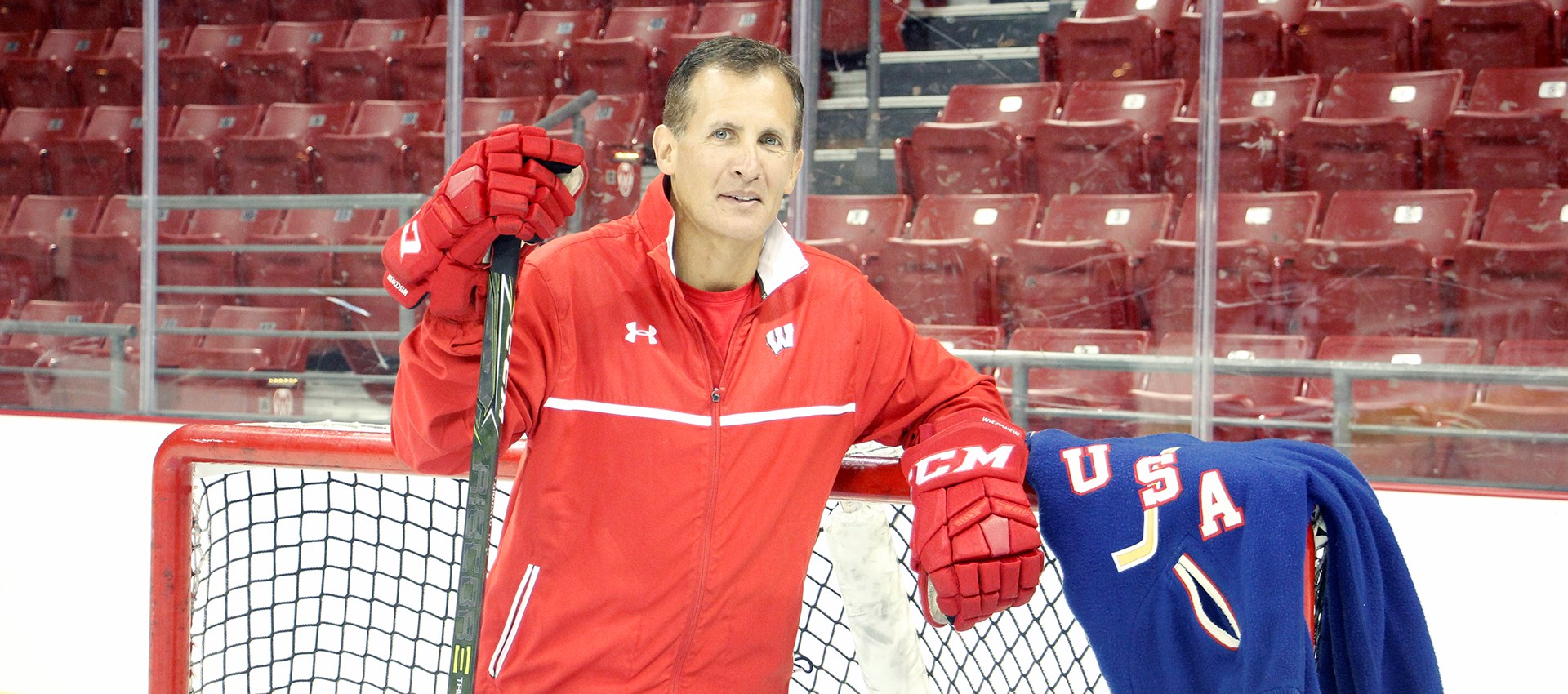 MADISON, Wis. — Wisconsin men's hockey coach Tony Granatoreturned from the Winter Olympics this week feeling a mix of fatigue, wistfulness and pride. He spent the last three weeks in PyeongChang, South Korea — 15 hours' difference — serving as Team USA's head coach. The Americans, a mix of former NHL players, European league talent and U.S. college prospects, finished seventh after losing via overtime shootout to the Czech Republic in the quarterfinals. Granato will be back behind the UW bench starting Friday when the sixth-seeded Badgers open the Big Ten Tournament with a first-round, best-of-three series at third-seeded Michigan. UW lost all four games while Granato was gone, so getting his players refocused for the postseason is paramount if the Badgers want to finish the season strong. Granato spoke following practice on Tuesday.
What time is it on your body clock?
"I think it's 3 o'clock Central Time. I took a short nap when I got back (to Madison on Monday) and I stayed awake late last night to try and get a full night's sleep. I got two 3½-hour chunks (of sleep) in. It's good."
Was there a behind-the-scenes Olympic moment that was particularly meaningful to you?
"The one I'll remember is the first win (over Slovakia) because it was a personal thing. We lost (Team USA general manager and former UW teammate) Jimmy Johannson two weeks before the Olympics (to a heart attack). He gave me the call and showed the confidence in me to come as coach. Having his wife and daughter there to present them with the game puck was special."
Any regrets?
"No. I thought about that after we talked to the coaches after on how we did it. We were able to pick the right players. I think our players were able to perform to the levels that we thought they could. We wanted to put ourselves in position to represent the country the right way — how we played and how we acted and how we went about it — and I can say with a lot of confidence that's what we did. The theme at the beginning was to make JJ proud. There's no doubt in my mind that if he was here he would be extremely proud of how our team played."
Were you able to see any UW games?
"Very little. When I was there my commitment was to our (U.S.) team and getting ready for our games. I did watch a little bit of the Ohio State games because we were done, but, now that I'm back, those are games I'm not going to dwell on."
What's your demeanor right now?
"I feel good. I feel this was a year that we thought there would be some obstacles, some difficulties, but I thought we'd have a better win-loss record because I'm convinced we have a better team than we did last year. We just haven't played like a better team. That's been a little bit concerning, a little bit of a mystery, but that's our job as coaches to figure out and salvage something out of the year."
How are you a better coach for the experiences you had with Team USA?
"I said that over and over again when I was there that this experience is making me a better coach. The coaches that I was there with — Chris Chelios, Keith Allain, Scotty Young and Brian Rolston — it was good for me to share different ideas and thoughts with. You're always looking for areas to improve. If you're going to become better, you have to take the things you're going through and figure out what you're doing right and what you can do to become better. I'm happy with the experience and how it went."