October 5, 2017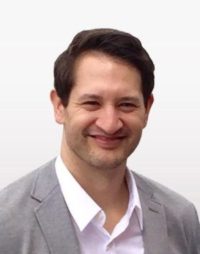 The USA Deaf Sports Federation (USADSF) Executive Board has appointed two new board members, Tiffany Williams and Jeffrey Mansfield. Their terms start effective immediately for a term of 2 years, as per USADSF's bylaws. The board anticipates that each individual's skills and experience will be an asset to the organization and the board looks forward to working with both.
Their bios are below:
Tiffany S Williams is managing partner and co-founder of WoBold Sports, LLC, a sports consultancy firm specializing in empowerment and leadership for girls and women of all abilities.
Tiffany has over 20 years' experience as multi-sport athlete, sports administrator nationally and globally. She oversaw three Deaflympics and many World Championships during her tenure as CEO of the International Committee of Sports for the Deaf (ICSD), the highest governing body of deaf sports.
As an athlete, Tiffany won gold in the 4×400 relay and competed in the heptathlon in the Deaflympics for the USA Deaf Track and Field team (USADTF). She also served on the USADTF executive board of directors.
Tiffany worked as an intern for the Olympic Games Department at the International Olympic Committee (IOC) assisting in preparations for the 2004 Olympic Games in Athens, Greece. Tiffany earned a Masters of Advance Studies in Sports Administration and Technology degree from the International Academy of Sport Science and Technology at the University of Lausanne in Switzerland. She has conducted leadership, empowerment and gender equity seminars for deaf women in sport all over the world. She is passionate in her work as game changer for sports for all.
Currently, Tiffany serves as the chairperson of the Gallaudet University Board of Trustees. During the 2014-2017 Deaflympic Quad, she served as a special consultant for ICSD. Tiffany was the Executive Director for six years for Abused Deaf Women's Advocacy Services (ADWAS) in Seattle, Washington.
Jeffrey Mansfield is a two-time Deaflympian, winning gold in the 2007 Salt Lake Winter Deaflympics and Bronze in the 2015 Khanty-Mansiysk Winter Deaflympics as the goaltender for the U.S. Men's Ice Hockey team. In 2017, Jeffrey also won gold with the U.S. Men's National Deaf Ice Hockey Team at the World Deaf Ice Hockey Championships in Buffalo, NY.
Before a brief overseas playing career, Jeffrey played for the Princeton University Men's Ice Hockey Team (NCAA Division 1), winning the 2005 USA Hockey Disabled Player of the Year award, and was listed as a "Player to Watch" by NHL Central Scouting. In 2010, Jeffrey received the Tom White Memorial Award from the American Hearing Impaired Hockey Association (AHIHA) for his contribution to Deaf Hockey.
Currently, Jeffrey is an architect and designer with the non-profit collective, MASS Design Group, a John W. Kluge Fellow at the Library of Congress, and Graham Foundation grantee for his work on the architectural history of Deaf schools. Jeffrey holds a Masters of Architecture from the Harvard Graduate School of Design.
COMMENTARY FROM JEFFREY MANSFIELD:
Being selected to the USADSF board is a honor and humbling. AHIHA has obviously been very supportive at every step on and off the ice. Twenty-five years ago, I was cut from my first team because a coach had questioned whether deafness affected my ability to perform. My story, while unique in hockey, is shared by many others but AHIHA has created a community of players, coaches, parents, family, and friends bound together by this shared experience and stronger for it.  I've been fortunate to represent our country on multiple occasions, and through these experiences, I have gained the belief that every athlete deserves the opportunity to excel without undue bias or systemic barriers and to compete with dignity. I look forward to using this platform to promote positive representation of our athletes and expand competitive and developmental pathways at all levels and for all communication preferences. I am also excited to work toward strengthening communication and fundraising between AHIHA and USADSF.
-Jeffrey Mansfield