July 13, 2022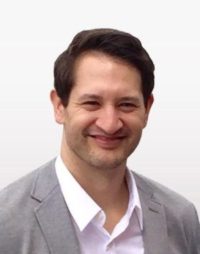 On June 20-21, 2022, the Executive Board of the USA Deaf Sports Federation met to elect a new President. In an election held over the Zoom video conferencing platform, members of the Executive Board elected Jeffrey Mansfield as the new USADSF President, effective immediately.
The election comes upon the conclusion of the 24th Summer Deaflympics in Caxias do Sul, Brazil, which also marked the end of outgoing President Danny Lacey's term. USA Deaf Sports Federation thanks Danny Lacey for his years of service as president from 2017-2022, which included two Deaflympics and as well as a global pandemic.
Jeffrey Mansfield joined USADSF in November 2017 as a Board Member at Large, and has served two terms on the USADSF Board. In addition, Mansfield chaired USADSF's Strategic Plan committee and served as the USADSF representative to the United States Olympic and Paralympic Committee (USOPC)'s Affiliated Organizations Council.
Mansfield steps into this role with an athletic background that includes three Deaflympics, two gold medals with the USA Men's Deaf Ice Hockey team in the 2007 and 2019 Winter Deaflympics (Salt Lake City and Chiavenna-Valtellina), a bronze medal at the 2015 Winter Deaflympics (Khanty-Mansiysk), and a gold medal at the 2017 World Deaf Ice Hockey Championships (Buffalo, New York). Mansfield is the inaugural recipient of the USA Hockey Disabled Player of the Year award in 2005, and played Division-1 college hockey at Princeton University. Mansfield is a graduate of Princeton University and holds a M.Arch from Harvard University.
Mansfield brings a unique blend of experience and thought leadership to USADSF as the organization prepares for the next Deaflympic cycle with a renewed focus on ensuring optimal sports environments for Deaf and Hard of Hearing athletes at every level in order to consistently achieve peak performance at the Deaflympics. Reflecting on the task ahead, Mansfield says, "Deaf and Hard of Hearing athletes too often are forced to endure structural barriers at every level of organized sports," adding, "Deaf and Hard of Hearing athletes deserve more. Today, we are seeing widening disparities between the Olympics and Paralympics on one side and Deaflympics on the other. The time to build a broad movement to invest in Deaf sports is now. Such a movement is necessary to champion the rights, justice, and dignity of Deaf and Hard of Hearing people everywhere."
To support USADSF and Deaf and Hard of Hearing athletes in the United States, consider making a tax-deductible donation at usdeafsports.org/donate